Angthong National Marine Park
Covering over 100 km2 and consisting of more than 40 Islands Angthong National Marine Park is a playground for the more adventurous. With breath taking views and a multitude of activities available from kayaking and snorkeling to beach relaxation and cave exploration the marine park offers guests not only the opportunity to enjoy the comfort of our vessels but the amazing beauty Thailand has to offer. Guest can go ashore to visit Koh Mae Koh the island with the mysterious inner sea, or kayak from Ao Kha to explore the coral fringed coastline of Koh Wua Talap. The northern islands of Koh Wao and Hin Yippon offer good diving and snorkeling. Fishing is restricted to the outer approaches of the park as it a designated marine reserve.
Ang Thong National Marine Park is a stunning archipelago of islands located off the coast of Koh Samui, Thailand. The park is known for its crystal-clear waters, lush vegetation, and breathtaking natural beauty. At Oceans Elite Charters, we offer a range of tours that allow you to explore the beauty of Ang Thong National Marine Park in comfort and style.
Our Ang Thong National Marine Park tour from Koh Samui is the perfect way to explore the stunning beauty of this island paradise. Our tour includes round-trip transportation from your hotel or villa in Koh Samui to the marine park, where you'll embark on an adventure that you'll never forget.
Our Ang Thong National Marine Park day trip includes a range of activities that allow you to experience the natural beauty of the park up close. You'll have the opportunity to snorkel in crystal-clear waters, explore hidden coves and beaches, and soak up the sun on secluded beaches. Our knowledgeable guides will show you the best spots to explore and ensure that you have a safe and enjoyable experience.
For those who want to explore the park at a faster pace, we offer Ang Thong National Marine Park by speedboat. You'll enjoy a thrilling ride on a speedboat as you explore the stunning beauty of the park's islands, coves, and beaches.
The Ang Thong Islands National Marine Park is known for its stunning natural beauty and abundant marine life. Our tours allow you to explore the park's hidden gems and discover its unique flora and fauna. You'll have the opportunity to see dolphins, sea turtles, and a range of tropical fish up close.
At Oceans Elite Charters, we're committed to providing you with the highest level of service and quality. Our team of professionals is dedicated to ensuring that you have an unforgettable experience exploring the stunning beauty of Ang Thong National Marine Park.
Contact us today to learn more about our Ang Thong National Marine Park tours and to book your adventure. We'll work closely with you to create a customized experience that meets your needs and exceeds your expectations.
Have the Best Experience with Angthong Marine Park Yacht Tours
We at Oceans Elite Charters give you the option of exploring the Angthong Marine Park on our private boats and yachts. The service on our boat and yacht tours is excellent. The tours are not less than VIP tours but within the most affordable rates.
Visiting the Angthong Marine Park is something you cannot miss out on when vacationing on Koh Samui Island. The park consists of 42 islands with majestic caves making it as stunning as possible. The park is just fantastic for kayaking into the small islands and caves.
Our private yacht and boat tours are recommended to explore the beauty of the unspoiled beaches and the turquoise blue waters of Angthong Marine Park.
Relax on board while enjoying scrumptious food, stunning views and excellent service on a private yacht tour to Angthong Marine Park. Our private yacht tours are recommended for all those individuals who want to relax instead of indulging in activities like snorkelling and kayaking. And the onboard Jacuzzi will let you have a refreshing water massage while taking in the fantastic views of the Angthong Marine Park.
Why Book a Tour to the Angthong Marine Park?
Popular for its emerald-coloured lagoon, crystal clear waters, and 42 jagged islands showcasing some of the most pristine beaches, the Angthong Marine Park is a place not to be missed out when you are in Koh Samui.
Between the stunningly beautiful limestone cliffs, landscape and marine wildlife, you will quickly understand why a trip to this park is a must for individuals travelling to Koh Samui.
You get up close with whales and dolphins that have made the park their home.
At the Angthong Marine Park, you also get to sea kayak along the coasts of the Koh Wao islands, where you can explore some of the most sensational cliffs.
If you want a boat provider offering tours to the Angthong Marine Park, go for the tours offered by Oceans Elite Charters. We have a fleet of luxury sailboards, speedboats and yachts that will help you experience the mesmerising beauty of the park. For more information, visit www.oceanselitecharters.com
What Clients Say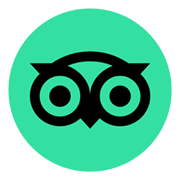 Tik and the team did such an amazing job of keeping us all relaxed on the magnificent "Scarlet". From the moment we engaged the team until we finished the charter, we were taken care of. The boat was immaculate, the food was excellent and service 1st Class.
Tony S
The views were amazing . The crew was extremely polite and helpful . We were served fresh cold fruit on arriving on the boat . The captain was very good we didn't feel any sickness at all.We visited some beautiful spots around the island aswell . One of our best days ever !
Nourah N
We Charted a Yacht service to celebrate 40th Birthday of 2 of Our Friends. We were a group of 30 people. We enjoyed the trip, it was an awesome experience. We will cherish these amazing memories. The team was very helpful and Friendly. We will definitely recommend them.
Khyati B
What a beautiful charter to the Ang Thong Marine , Art was a fantastic host as well as Ice and Captain Nimo.We visited numerous beaches and grottoes and had lunch a lovely seafood restaurant.We couldn't have wished for a more breathtaking and beautiful day, the views were fantastic.

David F
We had an amazing day on board Lumba Lumba (princess 64)! As a family group of 11, covering 3 generations, we booked the trip as a special way to mark the family reunion….and it exceeded all expectations. The yacht is genuninely luxurious with plenty of space for a group of our size

chrismccullagh