Our experience
your story
Make every moment onboard count with Oceans Elite
FEATURED YACHTS
View some of our featured luxury yachts and catamarans available for private charter in Koh Samui
Our Itineraries
Itineraries
Our meticulously planned itineraries ensure you effortlessly drift from one enchanting destination to another, savoring world-class comfort, unrivaled privacy, and exclusive adventures
What Clients Say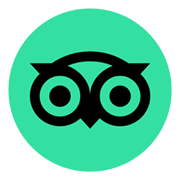 Tik and the team did such an amazing job of keeping us all relaxed on the magnificent "Scarlet". From the moment we engaged the team until we finished the charter, we were taken care of. The boat was immaculate, the food was excellent and service 1st Class.
Tony S
The views were amazing . The crew was extremely polite and helpful . We were served fresh cold fruit on arriving on the boat . The captain was very good we didn't feel any sickness at all.We visited some beautiful spots around the island aswell . One of our best days ever !
Nourah N
We Charted a Yacht service to celebrate 40th Birthday of 2 of Our Friends. We were a group of 30 people. We enjoyed the trip, it was an awesome experience. We will cherish these amazing memories. The team was very helpful and Friendly. We will definitely recommend them.
Khyati B
What a beautiful charter to the Ang Thong Marine , Art was a fantastic host as well as Ice and Captain Nimo.We visited numerous beaches and grottoes and had lunch a lovely seafood restaurant.We couldn't have wished for a more breathtaking and beautiful day, the views were fantastic.

David F
We had an amazing day on board Lumba Lumba (princess 64)! As a family group of 11, covering 3 generations, we booked the trip as a special way to mark the family reunion….and it exceeded all expectations. The yacht is genuninely luxurious with plenty of space for a group of our size

chrismccullagh
INSTAGRAM
discover our latest posts